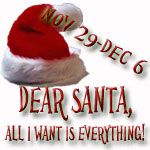 ShaToBu
. The Workout You Wear is the revolutionary shaper that helps women shape, tone and burn more calories during everyday activities. The benefits go beyond ordinary shape wear. ShaToBu instantly gives a sleeker silhouette, but women can also see and feel a difference in their bodies with regular use over time. By incorporating resistance bands right into the garment, muscles work a little harder and more calories are burned during daily activities. ShaToBu helps women fit a workout into their normal day, while looking and feeling great.
I love the idea of ShaToBu because from experience it's easy to get discouraged when trying to lose weight. I know whenever I diet I always want instant results and it feels like it takes forever to get that bulge to go away and even when you start to make progress it takes forever for the skin to catch up. Wearing a ShaToBu shaper makes the process a little easier. By looking great, you'll be more motivated to keep up your routines and shed the pounds for good. Plus ShaToBu helps you tone and burn up to 12% more calories a day just from doing your normal daily activities.
After my two boys, I've always hated that extra bulge over my jeans (muffin top), so I chose the high waist to knee shaper for review. The ShaToBu goes one just like panty hose and is actually very comfortable, enough for daily use. I love that my thighs look more tone and my muffin top is missing even when my jeans are a little tight! I haven't noticed weight loss yet, but I've not been wearing my ShaToBu everyday either. I need to order a second so that I can wash and alternate for daily use. I appreciate anyway that I can easily tone and burn calories in addition to my normal activities, especially if it's easy and can be worn under any garment!
You can purchase your own
ShaToBu
shaping products online starting at only $34.00!
Win It - Giveaway Details!
One winner will receive their choice of ShaToBu shaping product in their choice of color/size! This giveaway is open to US & Canada and will end on December 10th at 10:00PM. I'll email the winner who will have 48 hours to respond or a new winner will be chosen!
Visit
ShaToBu
and let me know which shaping product and color you'd choose if you won!
(If it states 2 extra entries, please leave 2 comments)
Follow me on Google Friend Connect (see right hand side bar) (+1 extra entry)
Tweet up to 3x daily, must be 1hr apart, leave one comment with the link to your tweet (up to 3 extra entries daily):
Win ShaToBu-The Workout You Wear Shapewear! @monkeyswashtub from @ShaToBu *US&CAN*

http://goo.gl/fb/Unsis

Ends 12/10
Vote for me on the Fence (+2 extra entries daily)
Include the Dear Santa button (code on the upper left-hand side) on your blog's sidebar for 10 additional entries in every giveaway on every participating blog!
Disclosure: I received a ShaToBu shaping product for review in exchange for my honest opinions. No additional compensation was received.