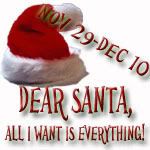 Are you ready for a Hawaiian family vacation? Come along with
DidiPop
on DidiPop Goes to Hawaii. Fast becoming one of L.A.'s hottest kids' musicians, Deborah Poppink – aka
DidiPop
– invites families to join her on a vacation to Maui with her new CD, DidiPop Goes to Hawaii. Allowing her own distinctive artistry to blossom in the gentle atmosphere of the tropical Hawaiian Islands, DidiPop encourages kids and their caregivers to joyfully dance, sing, laugh, and feel the "Aloha Spirit" while picking up some good information about the Hawaiian alphabet, mangos and the hula!
Co-produced by Deborah Poppink and renowned indie producer/musician Brad Jones (Jill Sobule, Josh Rouse) and recorded with a first-rate team of Nashville musicians, DidiPop Goes to Hawaii is a musical travelogue inspired by Deborah's actual visits to the Aloha State with her own family. The album captures every subtle nuance of their Hawaiian adventures, from the excitement of the plane ride ("Wowie Gazowi") to enjoying the lovely beaches ("Kapalua Bay") to riding the steam train around Maui ("Sugar Cane Train"), to reading road signs and trying to pronounce the words ("The Hawaiian Alphabet Song").
An award-winning songwriter, performer, and music teacher, Deborah Poppink's resume includes more than 350 compositions, including several for such film and TV projects as The X-Files and the Jack and Jill show. With 28 stamps on her passport, Deborah has collected a treasure trove of unique experiences playing and teaching music in such exotic locales as Bali, Montreal, Laos, Turkey, Belize, Tahiti, Morocco and Malaysia, in addition to performances at such L.A. clubs as The House of Blues and McCabe's. Deborah's "The Cool Alphabet Song" won a John Lennon Songwriting Contest Award (2009), and her "The Cool Alphabet Song" video has become one of the most popular children's music videos on the Internet, receiving nearly 1,000,000 views on YouTube.
So what did we really think of this CD?
DiDiPop Goes to Hawaii is such a fun CD! I love when we find children's music that is just as much fun for the parent's to listen to...we listened to this CD on a cool fall afternoon and felt like we were swept away to the tropics (or at least a beach since we could picture that)! The beat was great, the music was fun, and the kids could understand the words so that after a song repeated a couple times they were singing right along while dancing! Coconut Candy and The Keiki Hula were probably two of our favorite songs but we really liked them all and had fun dancing (jumping around and being silly) while we listened! It's a great CD for families to listen to together!
Win It - Giveaway Details!
One winner will receive their own copy of DidPop Goes to Hawaii! This giveaway is open to US and Canada and will end on December 17th at 10:00PM Central. I'll email the winner who will have 48 hours to respond or a new winner will be chosen!
Visit
DidiPop's website
and let me know something you learned about the musician or another song you absolutely love (you can listen to samples of the tracks before you buy)!
(If it states 2 extra entries, please leave 2 comments)
Follow me on Google Friend Connect (see right hand side bar) (+1 extra entry)
Subscribe to Two Monkeys & a Washtub by e-mail/
RSS feed
(+2 extra entries, you can do both)
Follow monkeyswashtub on
Twitter
(+1 extra entry)
Follow DiDiPop on
Twitter
(+1 extra entry)
Tweet up to 3x daily, must be 1hr apart, leave one comment with the link to your tweet (up to 3 extra entries daily):
Win DiDiPop Goes to Hawaii Children's Music CD @monkeyswashtub from @didipop *US&CAN*

http://goo.gl/fb/ykjFb

Ends 12/17!
Vote for me on the Fence (+2 extra entries daily)
Include the Dear Santa button (code on the upper left-hand side) on your blog's sidebar for 10 additional entries in every giveaway on every participating blog!
Disclosure: We received a copy of this CD in exchange for our honest review. No additional compensation was received.