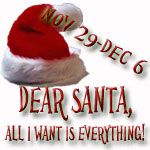 FroliCat™ BOLT™
is an interactive laser toy that provides hours of fun for you and your feline friends. Hold BOLT in your hand or place it on a flat surface and watch your cat pounce, chase and bat at the exciting laser patterns.
If you can take an otherwise dormant 13-year old maine coon with arthritis and convince him to stand on his back legs chasing a toy, then you've convinced me that the FroliCat BOLT toy will entertain most any cat and would keep a young cat entertained for hours!
Bailey, our oldest and definitely the least nimble of our cats loves the Frolicat! From the moment we took the Frolicat out of the box, placed the batteries in it and let the laser bounce around him and the room, he was once again a kitten. From chasing the laser to standing on his arthritic hind legs just to play, he definitely loves the Frolicat. Our two "younger cats" (ages 12 & 10) love it too! If you have a cat that needs a little extra exercise, loves a laser pointer, or just loves to chase…this is definitely a great toy! You can play in automatic or manual mode and FroliCat BOLT will turn itself off after 15 minutes of playtime.
Win It - Giveaway Details!
One winner will receive their own FroliCat BOLT for their kitty! This giveaway is open to the US and will end on December 14th at 10:00PM Central. I'll email the winner who will have 48 hours to respond or a new winner will be chosen!
Visit
FroliCat
and let me know something you learned about the BOLT or another favorite FroliCat toy that you think your cats would love!
(If it states 2 extra entries, please leave 2 comments)
Follow me on Google Friend Connect (see right hand side bar) (+1 extra entry)
Subscribe to Two Monkeys & a Washtub by e-mail/
RSS feed
(+2 extra entries, you can do both)
Follow monkeyswashtub on
Twitter
(+1 extra entry)
Tweet up to 3x daily, must be 1hr apart, leave one comment with the link to your tweet (up to 3 extra entries daily):
Win a FroliCat BOLT kitty must-have toy @monkeyswashtub *US*

http://goo.gl/fb/M1Ndb

Ends 12/14
Vote for me on the Fence (+2 extra entries daily)
Include the Dear Santa button (code on the upper left-hand side) on your blog's sidebar for 10 additional entries in every giveaway on every participating blog!
Disclosure: We received a FroliCat BOLT for review in exchange for our honest opinions. No additional compensation was received.