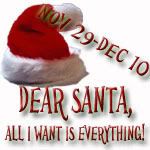 As parents we always struggle with the easiest ways to teach our kids about money regardless of whether or not we ourselves our good with it. Our oldest son who's 4 started getting an allowance when he turned three and was saving more than spending so it seemed like we were off to a good start. When given the opportunity to review the
Money Savvy Piggy Bank
, it was the perfect opportunity to teach him about spending, saving, investing and donating.
Each
Money Savvy Piggy Bank
is separated into four chambers, each emptying through a separate foot making it easy to access the spending money and leaving the rest alone.
Our kids have always been good at donating material possessions, but we never really discussed monetary. Right now, I think he's still a little young to understand investing, so we're just letting that one build up. Each week when he's given his allowance of $4, $1 for each year of age, he gets $2 for spending, and then can choose to split the remaining $2 into savings, donations, and investing. For the most part, he's been opting for the savings because at the end of each month he gets to take a trip to the bank with dad to deposit his savings into his very own savings account which he thinks is pretty cool. We're hoping that by starting him at such a young age that he'll be money savvy when he grows up and the Money Savvy Piggy Bank is definitely an easy step in teaching about finances. We don't expect him to understand everything right now, but we can say that he's interested in it enough to make his 2-year old brother rather jealous! Soon we'll be ordering one for him too so that he can begin his money education too!
If you're looking for an ideal gift this holiday season that will be carried forward as your kids or grandkids grow up, the
Money Savvy Piggy Bank
is definitely an amazing tool for teaching today's kids how to handle their money!
Win It - Giveaway Details!
One winner will win their choice of
Money Savvy Piggy Banks
(blue, green, pink or purple)! This giveaway is open to US only and will end on December 16th at 10:00PM Central. I'll email the winner who will have 48 hours to respond or a new winner will be chosen!.
Visit
Money Savvy Generation
and comment on something you learned about teaching your children about finances or a product you would love to have!
(If it states 2 extra entries, please leave 2 comments)
Follow me on Google Friend Connect (see right hand side bar) (+1 extra entry)
Subscribe to Two Monkeys & a Washtub by e-mail/
RSS feed
(+2 extra entries, you can do both)
Sign up for the
monthly e-newsletter
on "Helping Kids Get Smart About Money" (+2 extra entries)
Comment on any Money Savvy Generation
Blog Entry
and leave me a link to the post (+1 extra entry)
Follow monkeyswashtub on
Twitter
(+1 extra entry)
Follow Money Savvy Generation on
Twitter
(+1 extra entry)
Tweet up to 3x daily, must be 1hr apart, leave one comment with the link to your tweet (up to 3 extra entries daily):
Win a Money Savvy Piggy Bank @monkeyswashtub from @SusanBeacham! *US*

http://goo.gl/fb/TN8wd

Ends 12/16!
Vote for me on the Fence (+2 extra entries daily)
Include the Dear Santa button (code on the upper left-hand side) on your blog's sidebar for 10 additional entries in every giveaway on every participating blog!