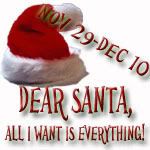 After visiting Australia and New Zealand last year, I was so excited when the opportunity to try
Steinlager Pure
came up! We invited our friends over that had traveled with us last year to reminisce and enjoy Steinlager Pure. It was great to revisit the same flavor beers we had enjoyed at the pubs in Auckland in the US since many beers from New Zealand and Australia are not exported.
Steinlager Pure
is a smooth beer that is similar to a pale ale with much more of a hops flavor. This is definitely a premium beer to be enjoyed with friends! We truly enjoyed Steinlager Pure and are patiently waiting for it to be for sale near us. You can download the App to find it near you and currently they have a contest going that you can read about more here that allows you to own your own little piece a New Zealand for a limited amount of time.
You can find
Steinlager Pure
where beer is sold, but to be sure check the App for locations near you – it's not yet available near me but I've got people on the lookout so we can restock!
Disclosure: We received a six-pack of Steinlager Pure for review in exchange for our honest opinions. No additional compensation was received.