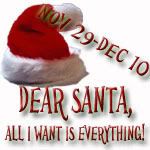 We were lucky enough to have the opportunity to review the
Zippo Outdoor Utility Lighter
. The first thing we noticed when taking it out of the package is that it's got a rugged metal construction with an ergonomic handle so it's still easy for an adult to use.
This 8-inch lighter features a wind-resistant adjustable dual flame system which is ideal for us since almost anywhere we seem to camp there is a wind either off the lake or due to campground environment. Plus it really works! We've even used it in the backyard simply to light the barbecue grill when we just can't get the electronic ignition to light due to the wind in the area.
The
Zippo Outdoor Utility Lighter
also has an advanced ignition system for easy lighting but still offers a patented child-resistant safety button. Although my boys are still young, they are at the age where they love to help with everything so at least this is one less thing I have to worry about as a parent when we're out camping, hiking or tailgating! This childproof button and ignition system truly takes the strength of an adult hand to ignite! The lighter is refillable with butane, so that should make this a one-time purchase that you can continually refill for long-term use!
The
Zippo Outdoor Utility Lighter
would be ideal for camping, fishing, hiking, tailgating and more but it's also reliable enough for uses you may have around the home such as simply lighting the barbecue. Retails for $19.95! You can read more about this lighter and other Zippo products at
http://www.zippo.com/
!
Disclosure: We received the Zippo Outdorr Utility Lighter for review in exchange for our honest opinions. No additional compensation was received.